Profile
Dammit, Pantera, this beer is warm!!!
Free Account
Created on 2012-01-22 09:17:51 (#1442987), last updated 2012-01-22 (295 weeks ago)
4,799 comments received, 0 comments posted
935 Journal Entries, 42 Tags, 0 Memories, 4 Icons

About
| | |
| --- | --- |
| Name: | snapes_mistress |
| Birthdate: | Nov 21 |
| Location: | Japan |
| | |

Mini Bio
I was born and raised in the redneck American south. I grew up eating collards and cornbread, listening to Skynyrd, going barefoot, and riding in the bed of a pickup truck. Luckily, I managed to get myself edumacated enough to experience a bit of the world beyond the proverbial trailer park.
I spent a year in England after college, working as a nanny. I love love love the UK, and would dearly love to live there again some day.
I'm now living in Gunma, Japan. I teach English to kids. I live in a teeny tiny Leopalace apartment. Kinda sucks, but I guess I won't live here forever, eh? It is seriously small. I will never again complain about small apartments anywhere else I might live...
Japan is crazy and fun. I see something weird every day.
When I'm not wrangling J-babies, I like reading, sewing, embroidery, cross stitch, and other crafty things. I collect miniatures. Classic rock, metal, grunge, blues, and 80's music are my faves. Movies/shopping/eating/drinking/the usual things all happen from time to time.
Had this lj since college. Working on making it breathe again. Glad to add new friends, so drop me a comment!


be sorted @ nimbo.net


Alan Rickman is Sexy British Love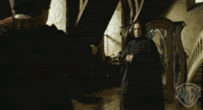 made by
l_o_v_e_icons

Labyrinth is Imagination


Milhouse is Love.
| | |
| --- | --- |
| Dislikes: | 21:bad grammar, body odor, dogs, emo, eyes too close together, hot weather, humidity, john mayer, math, men with small noses, numbers, popped collars, rap, relish, responsibility, roommates, scientology, sunny days, the sun, waking up early, worms |

People
[View Entries]

[livejournal.com]
afrodite79
,
akemi-rei
,
alzbeta
,
amusingly
,
art-by-ali
,
babyslime
,
bean-drui
,
beavis724365
,
bitchgoddessdm
,
blinkilite
,
bluefirekid
,
bob-the-elf
,
boots26
,
chershey
,
crazypagan
,
creamuts
,
cytrix
,
dcyanide
,
domenowtrent
,
dreamxsequence
,
dvdsky81
,
ebeda
,
eggvip
,
elixxir
,
emperorchaos
,
evelynseve
,
frit
,
gilathief
,
girlanachron1sm
,
goffburd
,
greeneyes61385
,
greg-81
,
gwen-archer
,
hbhueu
,
heartshurt
,
hparfan4ever
,
iconotation
,
iconzicons
,
illfates
,
iluvstar4ever
,
imastrgazer
,
ireneadler
,
just-a-cheryl
,
kate-the-jet
,
kernelm
,
ladysevsnape
,
lanitha
,
laurel-tx
,
leftover-pizza
,
lemonberry
,
leniuli
,
linaeloisetook
,
mapetitemort
,
mary-shelley77
,
maryeve
,
mckennitt
,
melicious182
,
mercurygrrl
,
meshell-mybell
,
miss-mcdonald
,
missbrookeann
,
missus-madness
,
mtcoffinz
,
mysticsong
,
naisica
,
notmyoyster
,
obliquity
,
orpheus78
,
out-of-shadows
,
pervert-bitch
,
pfierlinger
,
pinkeroo
,
purple-aurora82
,
randomposting
,
re1enzyme
,
redtango
,
riddler1926
,
robio
,
roobes83
,
rosedemon
,
rumours78
,
samtaro82
,
sapphiretragedy
,
saywithlove
,
serpenatrix
,
serpentineblack
,
slave4severus
,
snape4prez
,
snarkerfriendly
,
sometimeophelia
,
soundedmind
,
soupdupcosmogrl
,
southern-h
,
spidersilken-ai
,
splitpea
,
spunky-4
,
storyofsam
,
the-beets
,
the-smallfry
,
thesyztemof7
,
trekkiegrrrl
,
vanityfair00
,
whipitgirl666
,
wikkidgothbabe
,
wish-girl
,
xrockyhorrorx
,
yumalanrickman

[users.livejournal.com]
_kataomoi_
,
_preciouswhore
,
_toxic_rose

Communities
[View entries]

Feeds
[View Entries]

Subscriptions (0)

Linking
To link to this user, copy this code:
On Dreamwidth:
Elsewhere: