Today is Tanabata, or "Star Festival." One of my lessons for the past month, which I prolly taught about a thousand times, involved me reading a passage about Tanabata and the kids taking notes. So, from memory, here is the story of Tanabata, as written by the bigwigs at my company:
July 3rd is the Star Festival in Japan. The festival is from an old Chinese story, where two lovers can only meet once a year. For the Star Festival, people decorate special bamboo branches with beautiful pieces of paper. On the paper, they write their wishes for the future.
Ha ha ha. Anyway, an NPO where Liam teaches (and where I occasionally taught when I was at my old job) had a little Tanabata festival for the kids. We stopped by to check it out.
Here are what the bamboo branches look like. I love Tanabata trees. So colorful and cute.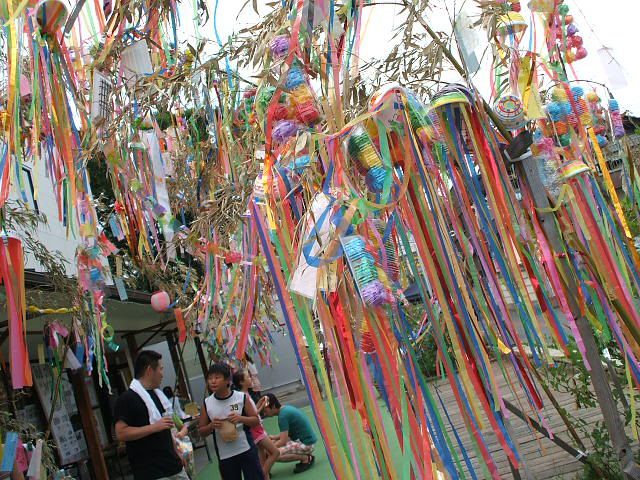 ( More crappy pics here; old camera plus cloudy weather equals bad pics... )